TPO waterproof membrane
Product Detail
Product Tags
TPO Waterproof Membrane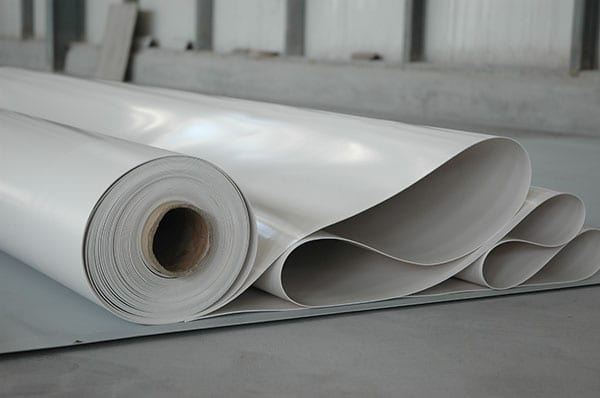 Product details
Product Description
Thermoplastic Polyolefin (TPO) is a waterproof membrane. Its raw material is polymer
and can be reinforced with polyester mesh and with fabric backing,
manufactured by advanced extrusion machining technology.
Varieties and specifications



Specifications

Width (mm)

2000

 Thickness(mm)

1.2

1.5

1.8

2.0
Classification
H-Homogeneous TPO membrane 
L-TPO membrane with fabric backing 
P-TPO membrane reinforced with fiber
Application range
Widely applied on various kinds of waterproofing projects:
1. Subways and tunnels
2. Roofs of sports complex
3. Green roofs
4. Exposed roofs
5. Steel roofs
6. Waste land filling yards
Product features
 It's easy to install with good system integrity, few accessories.
 Excellent tensile strength, tearing resistance and penetration resistance performance.
 No plasticizer. They have been tested as having excellent resistance to thermal aging and  ultraviolet, durable and exposed.
 Hot-air welding. The peel strength of joint is high.
 Fast welding speed.
 Environment friendly, 100% recycled, without chlorine.
 Durable hot welding performance and easy to repair.
 Smooth surface, no fading and pollution.
4/5000
specifications
---
Previous:
PVC waterproof membrane
Next:
EPDM rubber membrane
---